The shoulder is a busy area! 20 different muscles along with their tendon attachments, supporting ligaments, nerves, and blood vessels make up the structure we simply call "the shoulder." Often with shoulder pain, a group of muscles collectively labeled the rotator cuff is blamed as the source of pain. Modern research, however, is informing us that not only is the rotator cuff not as important as we once thought to the function of the shoulder, but that it is often not the reason for symptoms, either.
A fascinating research study conducted in July 2023 performed MRI scans of individuals undergoing rotator cuff repair surgery, scanning both shoulders prior to surgery to examine the structures of the rotator cuff. Researchers found that 64% of the individuals undergoing surgery did in fact have a tear of a rotator cuff muscle (subscapularis), but 36% did not (Yoon et al. 2023, Arthroscopy). Furthermore, 68% of individuals had a tear of the same muscle in the opposite (but symptom-free) shoulder! Even more interesting, 34% of the subjects receiving surgery had no pain at all and were simply having rotator cuff repair to fix what was found on the MRI image despite being completely symptom-free. At an average cost of $10,000 per rotator cuff repair surgery, that's an expensive way to make an MRI image look better!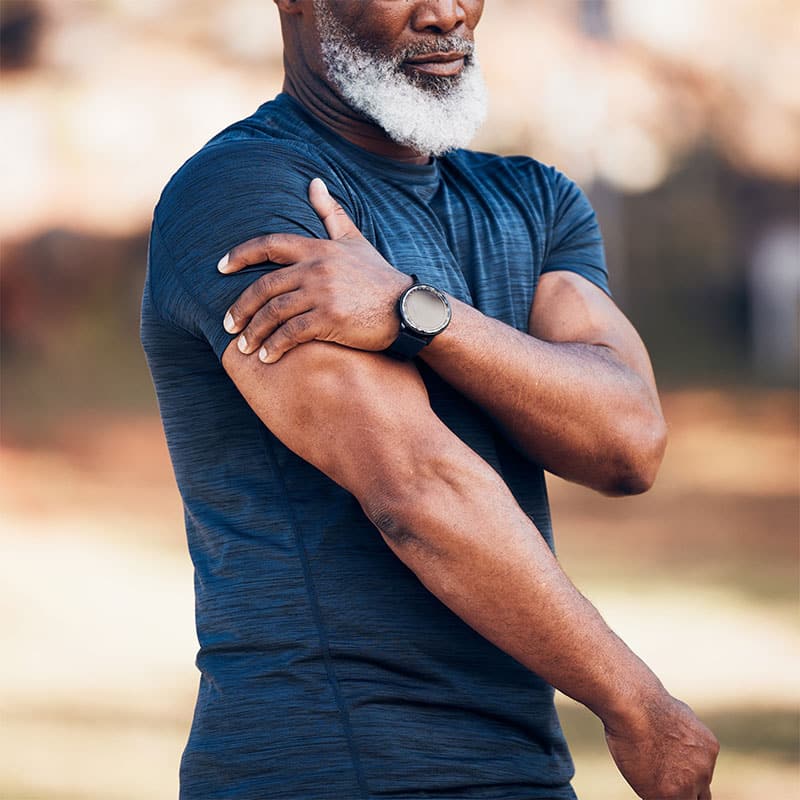 Research evaluating the contribution of the deltoid, the large, 3-headed muscle of the shoulder, has found that the deltoid is significantly more vital to the health & function of the shoulder than the rotator cuff (Gagey & Hue, 2000, Clinical Orthopaedic Related Research). By treating the deltoid muscle with manual therapy techniques & improving its strength, pain can be resolved and function can be restored to the shoulder complex despite what is or is not happening with your rotator cuff (Wiater et al., 2015, Clinical Orthopaedic Related Research; Yoon et al., 2017, PLoS One; McClatchy et al., 2022, Shoulder & Elbow). Unfortunately, the rotator cuff seems to be unfairly blamed in the case of shoulder pain, and surgeons have been cutting & repairing these muscles for many decades with lackluster outcomes due to neglecting the importance of the primary shoulder muscle, the deltoid.
There are many treatments we can offer to reduce shoulder pain & discomfort while improving motion such as:
Myofascial decompression (cupping)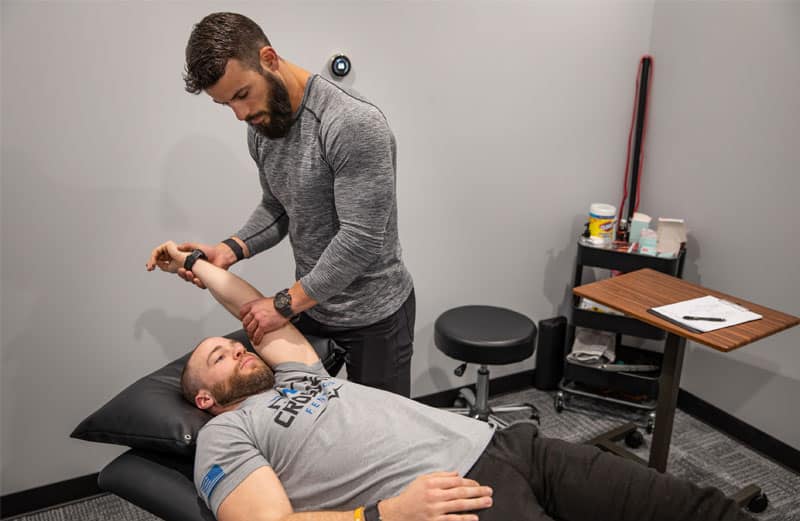 In addition, as with all of our plans of care, we're dedicated to not just helping you reduce your pain, but improving your overall quality of life by also addressing lifestyle factors such as nutrition, sleep, and stress. By combining hands-on treatment with exercise and lifestyle modification, our goal is for you to leave physical therapy not only feeling better, but as a stronger, healthier person overall.
Do you want to learn more or get started with treatment?
Give us a call, text, or email today!