Walk away from your foot pain! Whether you've been told you have an ankle sprain, tendinopathy or tendonitis, plantar fasciitis, are recovering from a recent foot surgery, or have no idea what's going on, we're here to help!
If you're currently dealing with a sprained ankle or have frequently sprained your ankle in the past, we're able to utilize techniques such as dry needling, joint mobilization, and intermittent, pneumatic compression to reduce your swelling in order to begin a progressive resistance program to improve the stability of your ankle & foot. As your foot and ankle complex get stronger, you'll reduce your risk of future strains and get back to the activities that you love.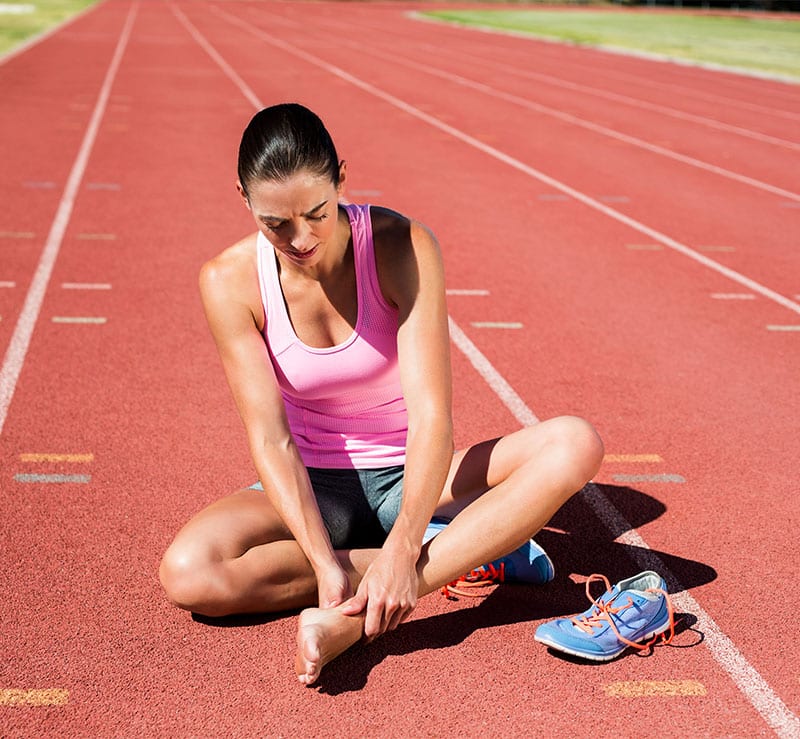 Tendinopathy, tendonitis, and plantar fasciitis are all terms to describe the same issue: an overload of the tissues of the foot & ankle. By helping you reduce your symptoms so that daily activities become more tolerable, we'll then be able to initiate a progressive loading protocol to strengthen your foot & ankle tendons, eliminate your symptoms, and help you return to exercise or start a new exercise program.
Additional treatments to reduce ankle & foot pain include:
Traction to the hip to reduce inflammation & symptoms
Myofascial decompression (cupping)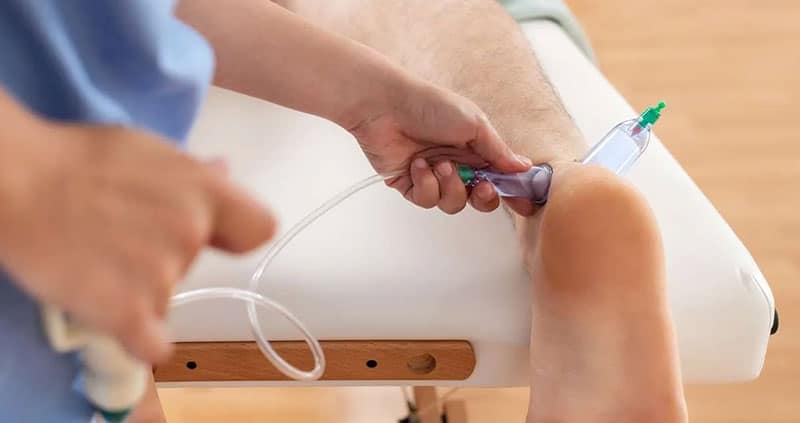 In addition, as with all of our plans of care, we're dedicated to not just helping you reduce your pain, but improving your overall quality of life by also addressing lifestyle factors such as nutrition, sleep, and stress. By combining hands-on treatment with exercise and lifestyle modification, our goal is for you to leave physical therapy not only feeling better, but as a stronger, healthier person overall.
Do you want to learn more or get started with treatment?
Give us a call, text, or email today!